Category:
- Radio Irrigation Controllers
Solenoid valves are essential for the automation process of your irrigation system. If you're having trouble connecting your cable to your valves, HR Products can gladly assist.
Our radio systems offer various line-of-sight (LoS) options, allowing you to rest assured in the knowledge that we will find the perfect system for your requirements.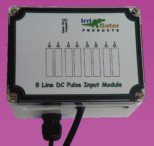 The Gator Budget Parallel wireless irrigation control system can be interfaced with most standard irrigation controllers on the market. The Gator system can be either newly installed or retrofitted to any existing irrigation system. Which ever irrigation controller is used, it would simply be linked to the Gator radio transmitter via one or more interface input module/s. The interface input module/s will convert the outputs normally generated by the irrigation controller to control: valves, pumps and other devices, into a unique radio sign
Read More
Read More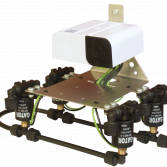 The Gator G Series Radio Module is a decoder module which is capable of activating or deactivating any device using low power radio signals. This module can independently switch from one to four outputs controlling hydraulic devices such as valves and electrical devices such as pumps. Gator radio modules have been designed to consume minimal power and use long-life lithium batteries as their source of energy thereby omitting the need for other methods of externally supplied power such as mains power or complicated solar equipment with cha
Read More
Read More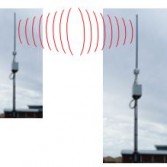 Gator Point to Point Radio Modules are independent modules that can be wirelessly linked to perform the switching of remote devices or over the air transmission of flow meter pulses. Useful in many irrigation and water automation applications such as - • Starting and stopping of primary / booster irrigation pumps. • The filling of tanks from borehole pumps for stock watering or domestic consumption.
Read More
Read More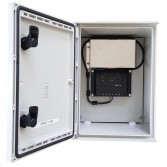 Gator Solar Power Supply gives the end user confidence that they are using the installing a quality product with great protection both electronically and from the weather. Featuring a sheet moulding compound cabinet fitted with double locks, rubber door seal, mounting bracket ensures that enclosed equipment will remain in top working condition. Enclosure is rated to IP66 with a UV Life expectation of 25+ years.
Read More
Read More