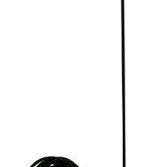 Looking for improved range on your Hunter remote or trying to boost the reception on either your Galcon GSI or Hunter GPRS modem, these range of Australian Made aerials are fitted with the correct plugs to suit your application.
Read More
Read More
Code: 800248 Galcon's AC 800248 is a modular irrigation system for landscape and agriculture watering systems. Supplied as a 8 station controller that can expand to 24 stations. The controller has two methods of operation. Both options can run simultaneously on the same controller. The first option allows for choosing three programs A, B, C. Each program can be set either according to days of the week or to a cycle. It can easily operate up to 24 valves. The second option is the ability to program the controller to operate up to 24
Read More
Read More
Galcon's bluetooth 7101BT is a user - friendly, battery operated, 25mm single station automatic controller. Manufactured to IP68 rating allowing it to perform in all weather conditions for irrigation control, including inside valve box. The battery operated 7101BT is made for use to irrigate home gardens using sprinklers and drippers.
Read More
Read More
Code : 9001BT Battery operated hose end timer suitable for 25mm and 20mm garden taps Now available with Bluetooth connectivity via mobile devices. Free access to mobile APP available from Play Store and Apple.
Read More
Read More
Code : 7103D Galcon 3 station battery operated controller, used in all landscape watering areas, can be used for sprinkler or dripper watering systems.
Read More
Read More
Code : GQAC8PIT Galcon GQ controller is the ultimate user-friendly irrigation controller for home landscape and drip line watering systems up to 8 stations. Easily connected to the home's power system using the plug transformer provided.
Read More
Read More
Code : DC Galcon DC series battery operated controllers, available in 1, 4, and 6 station models. Used where power is not available and designed foruse in all landscape and home watering systems. All DC series models are IP 68 rated allowing them to be buried below ground in valve box. Search DC-S for misting applications
Read More
Read More
Code : DCS-Misting-Controllers Galcon DC-S series battery operated controllers available in 1, 6 and 12 station controllers. DC-S has loop watering suitable for misting applications in green houses or any sprinkler system that requires short periods of on / off irrigation. DC-S is IP68 rated allowing it to be buried below ground in valve box.
Read More
Read More
Code : ALTVALVE The Galcon Alternator Valve allows irrigation of two zones using a Galcon 9001D. Used also to convert existing single zone valve into two zones.
Read More
Read More
Code : GSI GALCON SMART IRRIGATION CONTROLLER – GSI is a web based irrigation controller that makes it easy to optimize your landscape or agricultural watering schedule from your PC using "cloud" based technology. Operation by smartphone. Real time alerts to email. Secured online management. Web based anywhere, anytime. Flow monitoring. Complete fertilizer control.
Read More
Read More