Category:
- Solenoid Locator
Cant find that solenoid coil underground, this range of tools will make that job easier.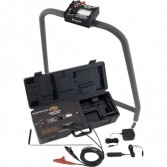 Armada Technologies GFL3000 Ground Fault Locator is a specialized tool for contractors and maintenance personnel working with underground cables. Commonly known as A-Frames, the GFL3000 Ground Fault Locator is essential for anyone looking for the exact location of damage to direct buried cables. Video Link https://www.youtube.com/watch?v=z6-V_mlJpWU
Read More
Read More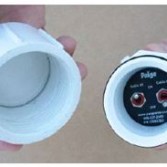 Code 270DCSD 270DCSD3 Although today's controller are able to perform diagnostic routines to help troubleshoot faults in the wiring circuits, sometimes the problem is just too complicated fro the average person. Oftentimes, maintenance personnel resort to trial and error method in an effort to isolate the problem.
Read More
Read More
Code : 270SSG This Solenoid Surge Guard is designed to protect 24AC solenoid from lightning surges. Irrigation solenoids were found to fail at 10,000 volts or less and with the installation of the Paige Electric Solenoid Surge Guard allowed the same solenoids to survive a pulse of 20,000 volts.
Read More
Read More
Code : PF-XXX PLiFix is a synthetic grass implant used for marking and locating various underground assets as well as marking lines on sports fields. Once installed in the ground, PLiFix helps to indicate buried objects (tanks, sprinklers, cables, sensors, etc), show ground hazards and mark out building sites, camp sites etc.For sports fields, PLifix provides a very practical and cost effective way to mark positions on the playing surface and to mark locations for line marking with PLifix clearly visible in the grass. PLifix can be eit
Read More
Read More