- Cable Locators
Valve Locator
Application:
Code : RATTLER
Find the location of solenoids by causing the solenoid to audiblychatteringround. Rating 24vac @ 59Hz 1 amp
Features:
Max rating 24 VAC @ 50Hz 1 Amp
Easy 4 wire connection
Operates two solenoids independently
Extend or split up any section
Waterproof for direct burial
Related
Products
Armada Ground Fault Locator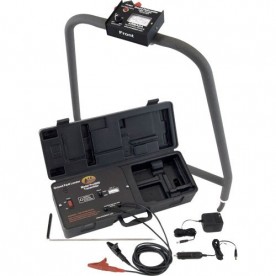 Features:
Locates buried ground faults on cable
Dual Hi / Lo power capability
Audible "ON" beeper
Click to enquire
Solenoid Valve Locator SS2002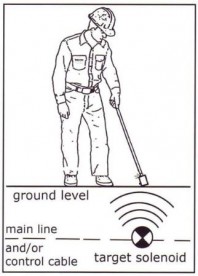 Features:
Simple to use
One person operation
Low Cost
Locate coils up to 500mm in depth
Compact design
One year warranty
Click to enquire
PRO93 Multimeter
Application:
Code : PRO93
Armada Technologies PRO93 AC Leakage Clamp Multimeter is used by a technician to determine the general location of a ground voltage leak in a 2-Wire system. The Pro93 model measures ACmilliamp current leakage down to 50 micro amps simply by using the integrated clamp over one conductor of the 2-wire cable.
Features:
Measures from 50 micro-amps
Measures AC leakage in milliamps
Measures AC, DC, Ohms and Hz
Auto ranging
Click to enquire