Category:
Senninger Pivot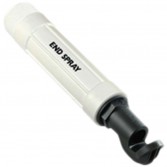 Senninger's low pressure End Spray is designed for use at the end of a machine. It can help irrigate the area between the last sprinkler and the end gun. The low angle design resists the effects of wind and the large orifice resists clogging. Video
Read More
Read More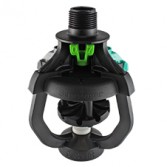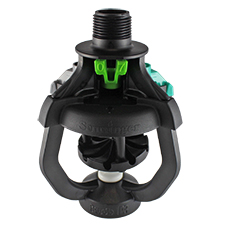 Outstanding Uniformity and gentle rain-like application. Produced in 1978, the Senninger i-Wob is the most imitated sprinkler in the industry, which means others know the proven value of Wobbler® technology. It provides the most uniform water application ever tested. The combination of a rotating grooved deflector with wobbling action delivers a consistent droplet size over a large area of coverage at low pressure. The i-Wob2's low application intensity, unmatched uniformity, and large area of coverage has made it a leading product in
Read More
Read More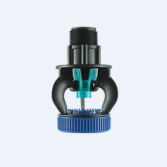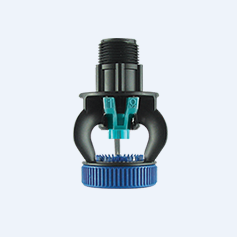 The LDN Low Drift Nozzle offers growers multiple ways to irrigate. One applicator can be used for LEPA applications, spray irrigation, and chemigation. With so many options available, growers can get precise control of their sprinklers' droplet size, trajectory, and application pattern. This makes the LDN capable of adapting to various crop, environmental, and soil requirements. Video
Read More
Read More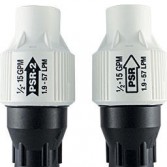 The Senninger PSR and PSR-2 are designed to handle flows from 0.5 to 15 gpm (114 to 3407 L/hr). The PSR is recommended for relatively clean water. The patented PSR-2 is designed for use with surface water.
Read More
Read More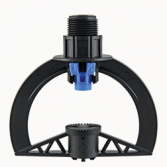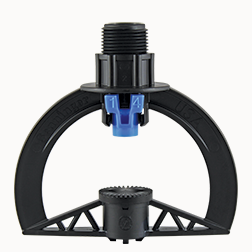 The Super Spray has twenty-two changeable snap-in deflector pads for easy customization. The Senninger Super Spray has been field-proven for more than thirty years. It offers a wide variety of interchangeable deflector pad options to meet specific crop, climate and soil requirements. The large distance between the nozzle and deflector and the bracket leg design makes it ideal for surface water.
Read More
Read More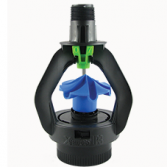 Outstanding Uniformity and gentle rain-like application. The Senninger Xi-Wob uses Wobbler technology for low application intensity with an outstanding uniformity over a large area of coverage at low pressures. This means water and energy savings for the grower. The patented counter-balance design combines with Wobbler technology, making it ideal for installations on semi-rigid steel or even flexible hose drops when used with a Senninger weight. Video
Read More
Read More