Valves
Centrifugal Pump Unit
Application:
Code : HJXXL-HJSXX
CENTRIFUGAL PRESSURE PUMPS
Domestic pressure pumps designed for use on household water tanks for irrigation around the home.
Features:
Cast iron casing on HJ series
Stainless steel casing on HJS series
Stainless steel shaft and mechanical seal on HJ & HJS series
Stainless steel impeller on HJS series
Thermoplastic impeller on HJ series
Related
Products
Hansen Slo-Rain Relief Valve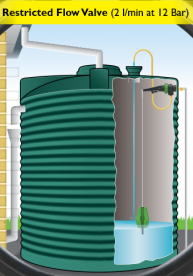 Features:
Prevents dry tank syndrome
Supplement your rain water tank from an alternative water supply, once level reaches pre-set level
Dual level weighted float determines the tanks fill depth of either 50mm or 100mm
Click to enquire
Rain Tap Water Diverter
Application:
Code : RAINTAP
RAIN TAP – WATER DIVERTER FOR DOWNPIPES
Fitted to household downpipes rainfall can be diverted to your garden or swimming pool simply by attaching the garden hose
to the outlet. One millimetre of rain on the average house roof, generates 250 litres of water. Without a diversion system this
water runs to waste.
Features:
Suits 90mm downpipe
Can be adapted to other downpipe sizes (adapters required) Overfl ow protection
Easy removal for cleaning
Slip joint installation
Supplied with standard hose click on fitting
Click to enquire
Foot Valves Hansen
Application:
Code : FVXX
Hansen foot valves used on the end of a suction line to stop fluids in the line emptying when the pump is turned off, thus eliminating the need to prime your pump at start up. Operates via pressure differential and at any angle or position andthe design incorporates a self cleaning diaphragm. Available in 25, 32, 40, 50, and 63mm sizes.
Features:
WORKS AT ANY ANGLE OR POSITION
HIGH QUALITY MATERIALS
SELF CLEANING
FAST AND EASY TO INSTALL
INTERCHANGABLE PARTS
Click to enquire