Valves
Centrifugal Pump Unit
Application:
Code : HJXXL-HJSXX
CENTRIFUGAL PRESSURE PUMPS
Domestic pressure pumps designed for use on household water tanks for irrigation around the home.
Features:
Cast iron casing on HJ series
Stainless steel casing on HJS series
Stainless steel shaft and mechanical seal on HJ & HJS series
Stainless steel impeller on HJS series
Thermoplastic impeller on HJ series
Related
Products
Hansen Slo-Rain Relief Valve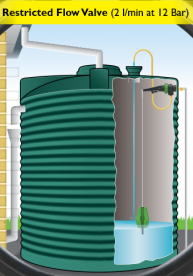 Features:
Prevents dry tank syndrome
Supplement your rain water tank from an alternative water supply, once level reaches pre-set level
Dual level weighted float determines the tanks fill depth of either 50mm or 100mm
Click to enquire
Gator Hydraulic Control Valves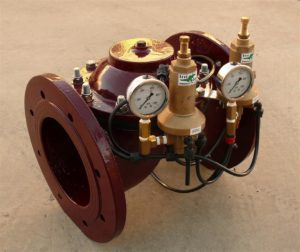 Features:
Sound hydraulic flow dynamics resulting in quiet and smooth water flow during operation
Minimum head loss and low pressure required to operate the valve
Cast iron body construction with heavy epoxy coating for durable outside installations, above and below ground
Wide range of operating functions using pilots and control modules
Flow control available on 25mm > 100mm sizes
Click to enquire
25mm HydroRain Valve and Pressure Reducer
Application:
Code : HRZ100MB-30
Hydro Rain – One piece irrigation valve
HRZ 100 stands in the market as the industry's first "one piece" low-flow irrigation station valve, filter, and pressure regulator combination.
Designed for use in residential and commercial drip or micro watering systems.
Features:
One-piece construction—Combines a low-flow irrigation valve, a 200 mesh filter, and a pressure regulator.
Accessibility—"Jar-Top" valve and filter are easily maintained; no tools are required for service with no valve bonnet screws or bolts
Internal manual bleed—Operate HRZ 100 manually with no external bleed stream or use external bleed option for effective "blow out" during seasonal system shut-down.
Click to enquire