Sprinkler Systems
Hunter DIY Planner
Application:
Code : Hunter-DIY
Download this easy to use guide to planning asuccessful Hunter Irrigation system for your home and garden.
Features:
Plot Plan and Design
Sprinkler System Design Capacity
Sprinkler System Overview
System Installation
Related
Products
Sprinkler Catch Cups
Features:
Fast Deployment and Takedown – installed and gathered quickly so you can get the job done quickly
Easy Readouts – Clear, injection-moulded plastic catch cans give an easy readout of each can
Durable plastic —UV protected plastic cups and stakes make for long-lasting catch cups that will withstand the pressures of professional use.
Expandability – Catch cups come in packs of 12 but can e easily be expanded to provide more accuracy.
Click to enquire
HR702 – 50mm POP UP SPRINKLER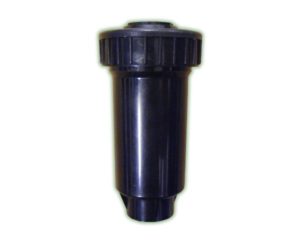 Features:
Full circle, three quarter circle, half circle and quarter circle nozzles available
Radius adjustement at top of nozzle using small flat head screwdriver
Ratcheting pop up stem allows for easy set up of spray away from roads and paths
Wiper seal ensures reliable pop up action
Nozzle filter with easy access through the top of pop up stem
Stainless steel spring
U.V. Resistant
Click to enquire
Antelco Shrubbler 360 & 180
Application:
Code : Antelco-Shrubbler
The original patented Shrubbler® with flow adjustment. Flow and coverage can be altered by rotating the cap.
Applications
Pots, tubs, landscaped gardens and nurseries. Ideal for hanging baskets.
In-Line Spike model suitable for planter boxes
Features:
Finger-tip flow control with shut-off option
Spike model to anchor Shrubbler® at the plant
In-Line Spike model suits 4 mm ID connection tube
Barb model for direct attachment to feeder and supply lines
Threaded model for installation into Rigid Risers and Asta® Stakes
1/2" Threaded model for riser pipe installations
Click to enquire