- Impact Brass Rotor- Impact Plastic Rotor- Low Pressure- MistingOur ProductsSprinkler Systems
2017 Agricultural Sprinkler Booklet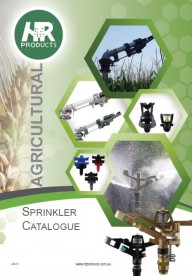 Application:
Click to enquire
Related
Products
Sprinkler Catch Cups
Features:
Fast Deployment and Takedown – installed and gathered quickly so you can get the job done quickly
Easy Readouts – Clear, injection-moulded plastic catch cans give an easy readout of each can
Durable plastic —UV protected plastic cups and stakes make for long-lasting catch cups that will withstand the pressures of professional use.
Expandability – Catch cups come in packs of 12 but can e easily be expanded to provide more accuracy.
Click to enquire
Antelco Shrubbler 360 & 180
Application:
Code : Antelco-Shrubbler
The original patented Shrubbler® with flow adjustment. Flow and coverage can be altered by rotating the cap.
Applications
Pots, tubs, landscaped gardens and nurseries. Ideal for hanging baskets.
In-Line Spike model suitable for planter boxes
Features:
Finger-tip flow control with shut-off option
Spike model to anchor Shrubbler® at the plant
In-Line Spike model suits 4 mm ID connection tube
Barb model for direct attachment to feeder and supply lines
Threaded model for installation into Rigid Risers and Asta® Stakes
1/2" Threaded model for riser pipe installations
Click to enquire
VYR80 Brass Impact