- Impact Brass Rotor- Impact Plastic Rotor- Low Pressure- MistingOur ProductsSprinkler Systems
2017 Agricultural Sprinkler Booklet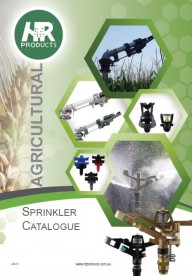 Application:
Click to enquire
Related
Products
Orbit 5432X Pop Up Sprinkler
Features:
Tapered wiper seal for bow-by resistance and smooth retraction
Strengthened cap
Strong retraction spring
Replaceable female nozzle - compatible with most female nozzles manufactures
Click to enquire
Antelco Shrubbler 360 & 180
Application:
Code : Antelco-Shrubbler
The original patented Shrubbler® with flow adjustment. Flow and coverage can be altered by rotating the cap.
Applications
Pots, tubs, landscaped gardens and nurseries. Ideal for hanging baskets.
In-Line Spike model suitable for planter boxes
Features:
Finger-tip flow control with shut-off option
Spike model to anchor Shrubbler® at the plant
In-Line Spike model suits 4 mm ID connection tube
Barb model for direct attachment to feeder and supply lines
Threaded model for installation into Rigid Risers and Asta® Stakes
1/2" Threaded model for riser pipe installations
Click to enquire
Hunter PC Bubblers
Application:
Code : PCN-&-PCB
With the ability to compensate for pressure differences, the Hunter bubbler nozzles allow the output of water to remain constant regardless of the input pressure. This allows for precise application never before achieved in bubblers. The same holds true with the MSBN and 5-CST-B nozzles, designed for deep watering of larger planted areas. While the PCB is a fixed above-ground water emitter, the PCN is compatible with the Pro-Spray spray bodies, and sinks into the ground the same way a pop-up would. With easy installation and the ultimate in reliability, now every plant, shrub, or tree can receive the same amount of water required with no excess runoff or waste.
Features:
All the precision of drip with none of the maintenance hassles
Click to enquire