Our ProductsScreen
Tavlit ADIR TS Filter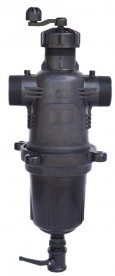 Application:
TAVLIT offers semi-automatic screen filters, models TS, for easy effective filtration. The plastic filters are designed for long life and service in hard conditions and include a strong INOX 316 screen mesh. During operation water enters the filter and dirt is accumulated on the inner surface of the screen and clean water is supplied to the field.
Features:
Available sizes: 50mm 80mm
Max working pressure: 10 bar
Maximum flushing pressure: 6 bar
Min. flushing pressure: 2 bar.
Click to enquire