- Disc- Hydrocyclone- MediaFiltrationFiltration CatalougeScreen
FILTRATION CATALOGUE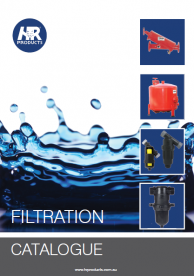 Application:
Click to enquire
Related
Products
Tavlit ADIR DTS Filter
Features:
Available sizes: 50mm 80mm
Max working pressure: 10 bar
Maximum flushing pressure: 6 bar
Min. flushing pressure: 2 bar.
Click to enquire
ODISMATIC HYDRAULIC SELF CLEANING FILTER – SERIES 851D
Yamit 200 Series Disc Filter
Application:
Features:
Filter element made of high grade plastic with disc?s in stack form.
Inlet/Outlet at 180° flow through design which utilises a direct flow of water along the length of the element. Solid particles can be removed by opening drain valve.
Electrostatically oven cured with an epoxypolyester combination.
Mesh sizes 80, 120, 150.
Maximum operating working pressure 800kPa.
Flow Rate : 30000 - 90000 lph.
Click to enquire