Category:
- Wand
Looking for a quality garden wand, these offer you a good length and soft nozzle effect.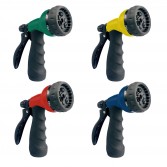 Ideal for garden areas, indoor or outdoor display. • 96252 - 16 Turret Nozzles • 96262 - 16 Adjustable Nozzles • 96242 - 32 Shower Wands • 96232 - 16 x 8 Pattern Turret Sprinklers
Read More
Read More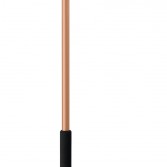 These heavy duty wands include a fast and easy front trigger handle for extended use with less fatigue. The ratcheting head make reaching difficult areas a breeze. 9 watering patterns provides exact watering for all of your needs.
Read More
Read More
Gutter cleaner with a telescoping wand has a powerful sweeping action which clears debris easily from hard-to-reach rain gutters. Extremely versatile, it is also great for cleaning windows, sidewalks, driveways and curbs. The ratcheting head combined with the rotating sweeper nozzle makes clean-up a snap.
Read More
Read More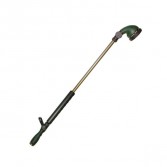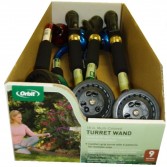 This wand is ideal for watering hanging baskets. With multiple patterns it is versatile to many watering needs.
Read More
Read More