Category:
Hydrocyclone
When you want to use the water force to create a filtration effect.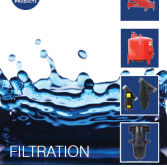 Full Filtration Catalogue featuring ODIS, Tavlit, Jain, HR, screen / disc filtration.
Read More
Read More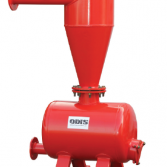 The ODIS Hydrocyclone separator is a simple device, easy to operate and maintain. It has no moving parts or screens. The Hydrocyclone separates sand and other solid matter with very little head loss and 90% or better efficiency, no head loss build up and no clogging by solids being separated. Its versatility in system configurations and its economy in installation are some of its great advantages.
Read More
Read More
Code : F700 Designed for use as control filters or head filters for irrigation zones. To remove suspended particles. Water flows freely on a spiral path along the length of the filters chamber. Centrifugal force seperates the solid particles from the water. Solid particles gravitate downwards to be collected in underflow chamber. Clean water flow?s from the top of fllter.
Read More
Read More