Water Corporation Irrigation Controller Rebate – 2019/2020 Period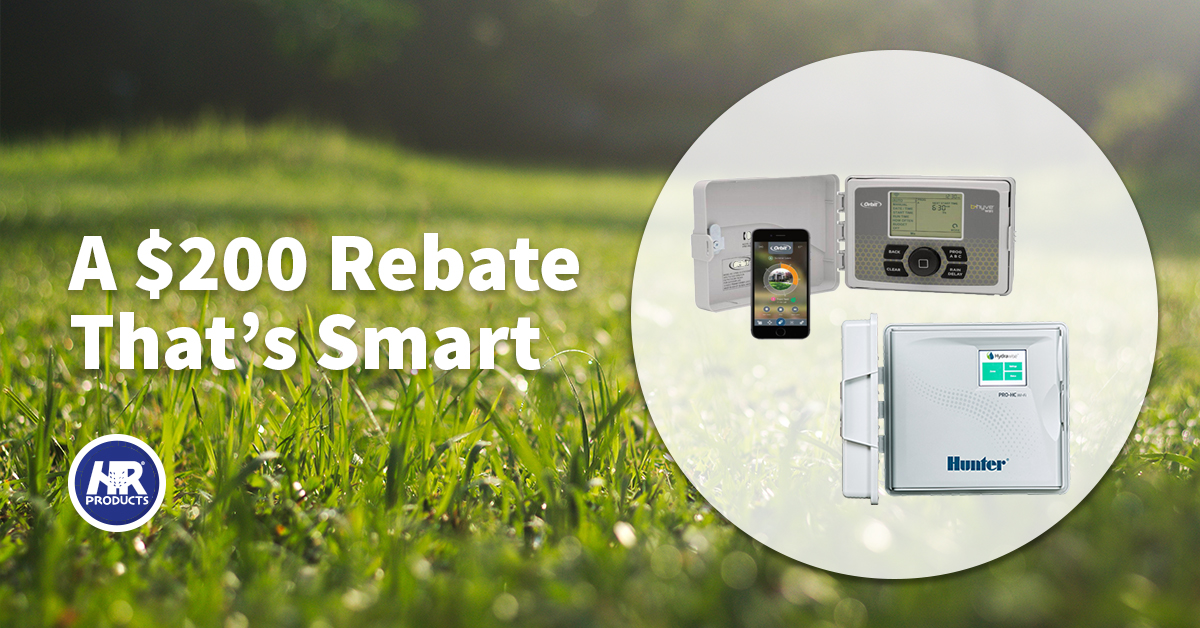 The Water Corporation of WA has announced it will open its Irrigation Controller Rebate from the 1st September 2019. The rebate is set to save water utilised in thousands of homes across Perth for gardening.
Sound fantastic? We thought so too. But there are a few terms and conditions to wrap your head around before you rush off to submit a rebate claim.
What is the irrigation controller rebate?
In plain English, it means that if you purchase an eligible irrigation product designed to save water within the specified timeframe, you could potentially be reimbursed for some of the cost of the product (thanks to the Water Corporation).
What products classify as 'waterwise'?
The Water Corporation has a full list of eligible waterwise irrigation products on their website, but if you select HR Products Orbit B-Hyve Smart Wi-Fi Irrigation Controller or Hunter Solar Sync and Hydrawise Controller you can rest assured you've chosen well.
What is an irrigation product anyway?
Weather-wise irrigation products access your local weather data to automatically adjust watering times. The product considers temperature and rainfall factors to prevent unnecessary watering. Some are Wi-Fi enabled and others access onsite weather stations.
How much can I get back?
You can claim one or both of the following rebate options.
Get a $100 rebate on the purchase of 1 eligible weather-based irrigation controller
Get a $100 rebate on the purchase of an irrigation Consultation and Controller Programming service performed by a Waterwise Garden Irrigator
When is the rebate timeframe?
The rebate will only be available from 1 September 2019 until 31 May 2020, or until 600 rebates have been issued – so get in fast.
Is it available for anyone?
You will need to be a residential property owner in the Perth metropolitan area who is also a customer of the Water Corporation. You will need to have the installed product signed off by a Waterwise Garden Irrigator (see below) to prove it is operational at your property. You are not eligible for the rebate if you received it in the 2017-2018 rebate period or the 2018-2019 rebate period, and it can only be applied to one property you own.
How do I submit a rebate claim?
Purchase your approved waterwise irrigation product and retain your tax invoice
Have the waterwise irrigation product installed by a licensed electrician
Contact the Water Corporation and request a Waterwise Garden Irrigator come to your property and complete a Waterwise Consultation and Programming service checklist for you.
Head to the Water Corporation website to fill out an online rebate form
Attach your proof of purchase (the tax invoice you retained)
Attach a recent Water Corporation Water Use Account for the property you installed the product at
Attach the Waterwise Consultation and Programming service checklist that the Waterwise Garden Irrigator completed at your property
The funds should be deposited via electronic funds transfer once the rebate claim has been processed and approved.
If you have any further questions regarding the Irrigation Controller Rebate program don't hesitate to get in touch with us at HR Products. Call now on 9484 6500