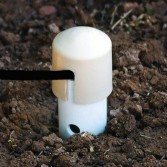 Water and fertilize your trees at the roots, encouraging deeper roots and healthier trees with DeepDrip™ stakes. Water gets underground fast, so you can irrigate for shorter periods and save water. They also help aerate the soil, and you can add fertilizer into the shaft to direct nutrients to the root zone. Use the 14″ (35cm) stake for shallow root trees and shrubs, like rose bushes and ornamental trees (or boxed trees). The 24″(60cm) stake is best for most other tree varieties except for palms and similarly deeper rooted trees,
Read More
Read More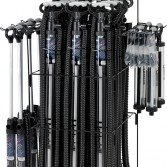 When you need to remove water from sprinklers, valve boxes or other areas and devices and you don't have power to connect a pump, the UltraMax™ Series Pumps are the ideal tools for the job.
Read More
Read More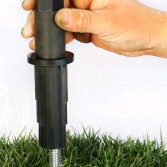 Finally, a tool designed and engineered to help you remove and replace spray heads in 3 minutes or less. You can also use the cap to blank off un-used sprinklers. Made from ultra heavy-duty precision engineered material and suitable for all major spray heads brands which allows the body of the sprinkler to be removed and replaced in 4 easy steps.
Read More
Read More